My little essay on Panpsychism in the Annual Edge Question page is bringing in some interesting email.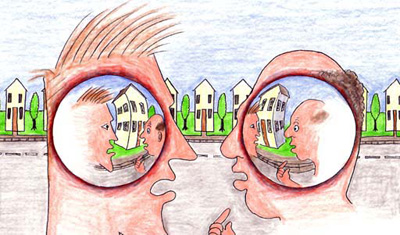 Today I heard from Steve Lehar, who agrees with me that any object in the world has a certain amount of consciousness. Lehar has a very cool cartoon essay on epistemology, that is, on the nature of our immediate experiences of ourselves in the world.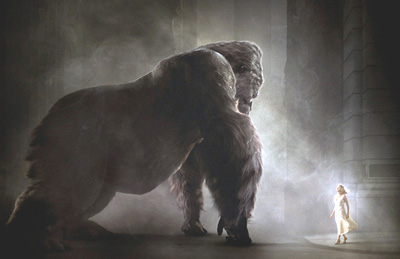 My wife and I went to King Kong yesterday afternoon, it was good, a bit overlong, but some amazing effects. Best scene: a super-gross giant worm with a pink, toothy feeding tube swallowing an Australian guy's head. "G'day, mate! Coo-eee!" A penile vagina dentata swallowing a man with a beard — uuuurp! So nasty.