Once again it's time for the Los Gatos Christmas Parade. I blogged it last year come to think of it.
This year was more fun than last year; we came early and saw the whole thing. Unlike last year, I don't think there was a single float pushing evangelical religion which was nice. Let's keep the X in Xmas, folks!

Near the head of the parade we had the standard classic cars bearing our native royalty. That reminds me, I watched "The OC" this week.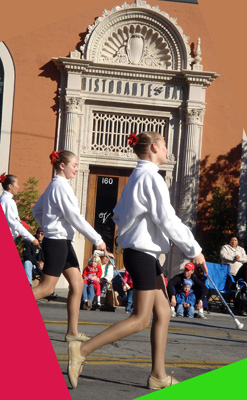 Ah, the dear twirlers, long may they wave.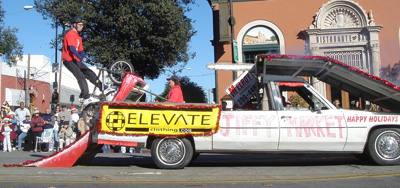 The most exciting float for the last few years has been one sponsored by Jiffy Mart, where I imagine teens to hang out a lot. The float is a truck with two ramps, and kids do huge flip-in-the-air jumps over the truck.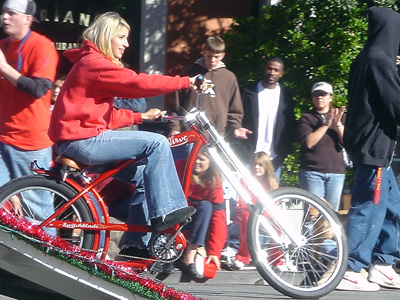 There were blonde girls slowly circling around the Jiffy Truck on low-rider bikes. So California.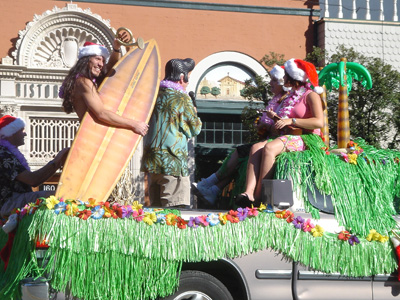 I'm thinking about going to Tahiti and Easter Island. Anyone got advice?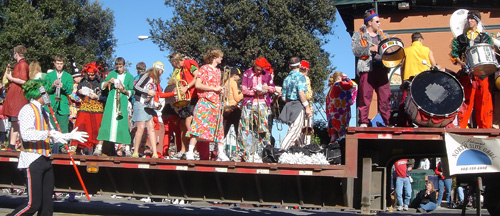 It's always a thrill to see the insanely hyperactive Stanford band. I've never gotten to see enough of them.



I posted a new podcast today, my second-to-last lecture to my Philosophy class. I'll miss that gig.