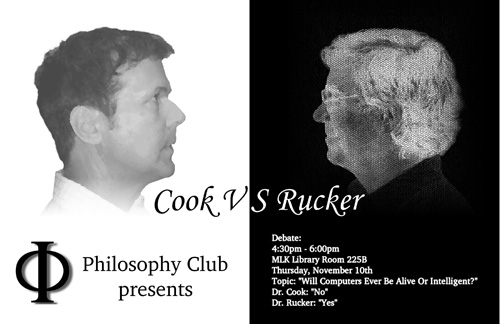 Thursday, November 10th

Topic: "Will Computers Ever be Alive or Intelligent?"

Dr. Noam Cook, "No."

Dr. Rudy Rucker, "Yes."

4:30pm – 6:00pm

Martin Luther King Library, Room 225B

(On the San Jose State University campus at 4th St. & San Fernando St., San Jose, California.)
B there or B square.
Slightly nervous about this. I have to speak first, which is never an advantage. Will try and podcast it.