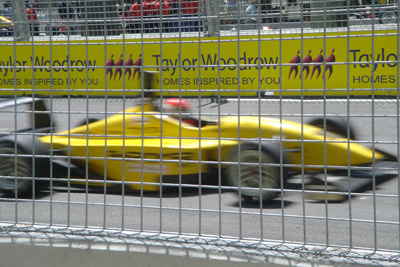 One last post before I hit the road. We went to the San Jose Grand Prix yesterday. All these futuristic race cars zooming around our normally deserted downtown streets. It was cool.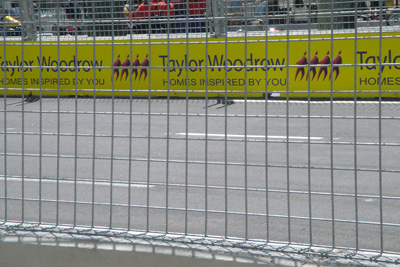 The cars were fast. Don't blink or you miss it.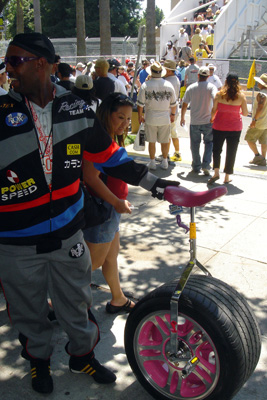 This character made himself a unicycle out of, he claimed, a Maserati tire! He said he could take off fast enough to get smoke from the tire.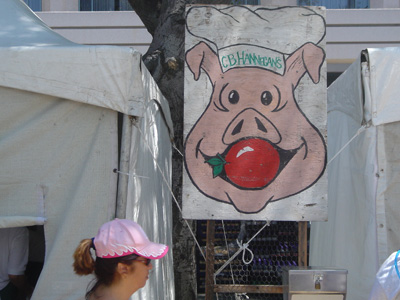 A member of the Pig Chef cartel was there.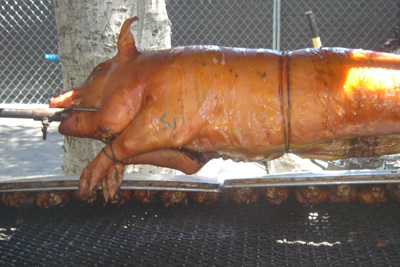 Vote Republican and this could be you!
=====
I finished the first draft of Mathematicians in Love and mailed it to my editor. And the next day my laptop died. And I don't feel like rushing out and buying one with so little time before I leave. I feel weird to be traveling without my laptop, though, I use it as a mental health tool, the journaling. I write my journals and revise them. By revising what I say I thought, I revise what I think, and make myself saner. Well, I'll have to go back to the written notebook. What a concept. Kind of exciting and frightening to imagine not having a computer with me, it's been years, like five or ten maybe since I was without one for more than a day. Maybe I can write a science fiction story about that. "Unplugged."