Last night we went to a party for the new office of Monkeybrains, the ISP run by Rudy, Alex, and Rafael. Everyone was dressed up.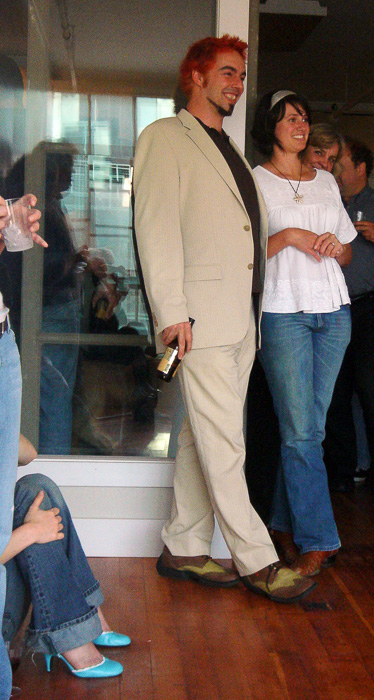 Part of the evening's entertainment was a spoken word performance by local poet Bucky Sinister.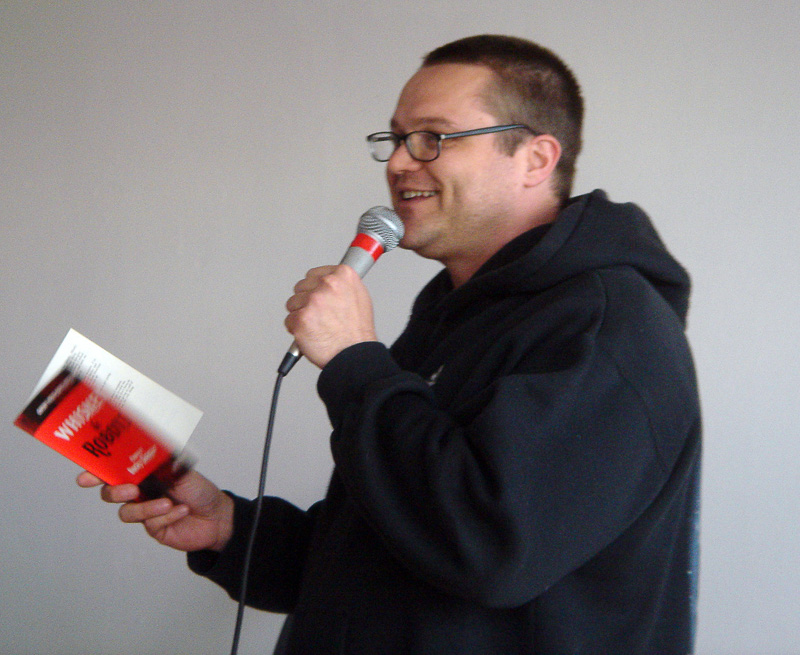 He read from his book of poems, Whiskey and Robots. You can buy the book direct from Gorsky Press with Paypal or from Amazon with a credit card.
I really enjoyed Bucky's poems, they had a nice Beat/science-fiction sensibility. One of them was about finding dead angels all over town and collecting their halos. Here's three lines:
—
I tried pulling one off, but the head came with it, and this marshmallow fluff crap poured out the neckhole and smelled so bad I thought I would puke.
Dude, that's NOT how you do it, you said.
You slipped a mirror between the halo and the head and it fell away easily. We filled our bags with halos and left.
—
A great touch, that slipped-in mirror.