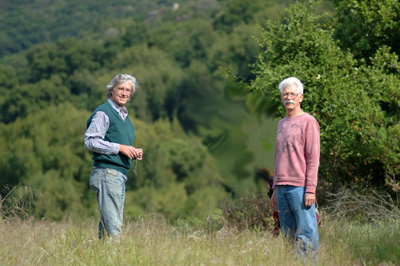 This week we've been spending some time with Elena's husband Gunnar and her son Gerry Hadden.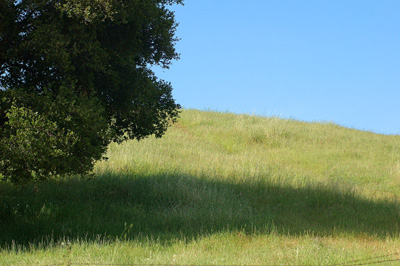 Biking and walking the hills. Gerry's a great photographer; he took the three pictures posted today.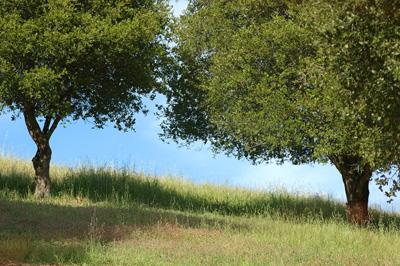 The evening of the day that Elena died something spooky happened. We turned on one of our computers, which is coupled to an ink-jet printer that we rarely use. And this one time, as the system powered up, the printer unexpectedly kicked into life and printed out a single sheet of paper.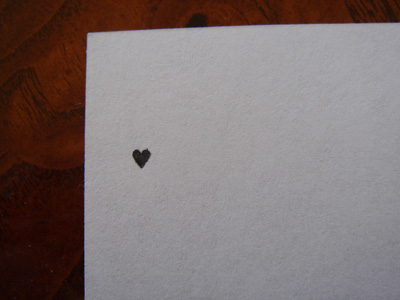 And on the paper was a single ASCII heart symbol. Like a last message from Elena.
Do I really think that her spirit left her body, and hung around for awhile and sent this message? Not exactly. But I do think that our universe is patterned like a novel, with synchronistic and meaningful correspondences built in. These correspondences establish themselves a-causally, as described in John Cramer, "The Transactional Interpretation of Quantum Mechanics", Reviews of Modern Physics 58, 647-688, July (1986).
I'm aware that, by switching the discourse to science, what I'm really doing is holding up my little mumbo-jumbo fetish-doll against the yawning uncertainties of the spirit world.
Seeing that heart really gave me goosebumps. The printer whirring in the twilight basement room. One symbol, bam.
Way to go, Elena!