Here's a nice picture of a crashed saucer and its dead alien pilot that I found on a website about the real men in black.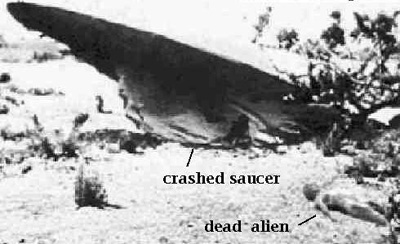 In this vein, I went to the National Security Agencey website, searched for UFOs, and found this very X-files list of official (?) UFO documents.. The best one was a report on how to survive the UFOs.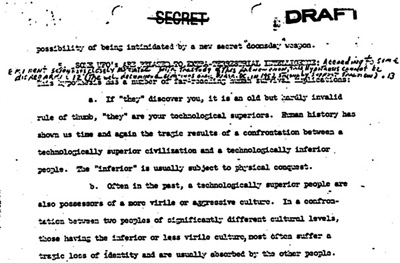 I'm researching this, as I need for some Fox/Muldaur/Men-in-Black types to point out to Bela that the alien cone shells are visible in the video logs of his dead girlfriend's sunglasses.
****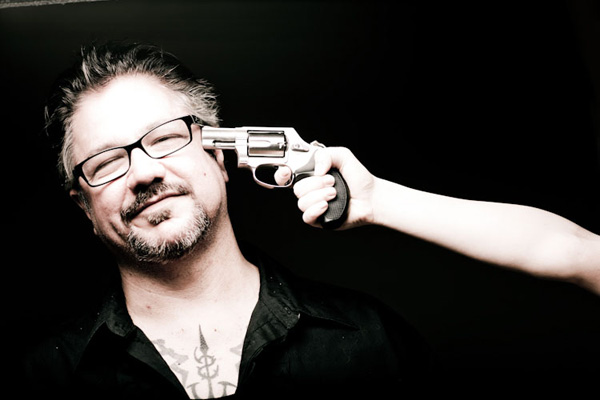 [Photo of Richard Kadreyl.]
On another front, Richard Kadrey has posted a great new novel called Blind Shrike in PDF form for free download at the Infinite Matrix online SF site.
It's a hard-boiled cyberpunk fantasy novel set in today's grungy San Francisco — odd that nobody thought of doing this before. Great fun.