I went for a Sunday walk in the Almaden Quicksilver Park today. I like to leave the car by the Guadalupe Reservoir on Hicks road and walk in across the dam.
I come to this park about twice a year, usually alone, and I always have this sense of giving myself a special treat when I'm here. Getting away from the friggin' computer and touching Gaia.
I remember last year I came here when I was thinking about retiring, for instance, and again right after I retired.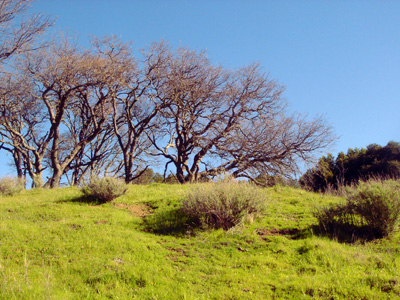 I'm always amazed how Nature keeps on doing her thing unaided. All the fractal layers of life, I just want to zoom in on it forever. But can't actually zoom that far, so need to stop and savor the four or five levels I get.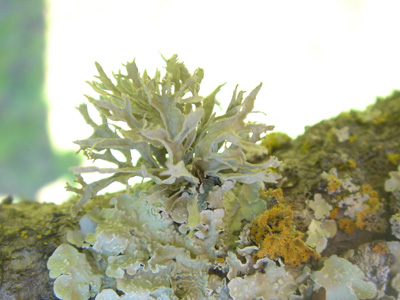 Around 1930 Alfred Stieglitz took a lot of pictures of the sky and gave them all the title "Equivalent," which he said meant that each of the sky images captured a pattern that was equivalent to some mental or emotional state. In this picture, I was thinking the cloud and the wood grain were equivalent patterns, so that's another kind of equivalent.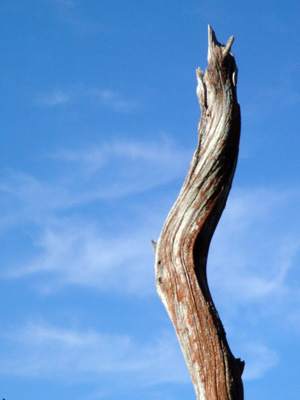 I have a weakness for pictures of the sky, as readers of this blog will have noticed by now, and I admire Stieglitz for figuring out a rap for making them sound like more than "isn't this pretty?" (Be it said, his pictures of the sky are amazing.)
I couldn't find a good link for a page with a bunch of Stieglitz equivalents, you can get a kind of fake page of them with a Google image search, and there's a good page at the George Eastman House.
The thing about calling a picture of a sky an "equivalent," is that if it's just a picture of a cloud, people are like, so what, but if you tell them that it's really a picture of your inner turmoil or passing serenity, then it seems more interesting, gossipy monkeys that we are.