I'm guest of honor at The International Conference on the Fantastic in the Arts, called ICFA for short.
My con schedule looks like this:
3/16: Wednesday evening. Arrive.
3/17: Thursday. Noon, a lunchtime keynote talk on writing, "Seek the Gnarl!". I expect there to be a small amount of overlap with my Readercon 2003 talk. I'll write something new up before then, and eventually post it.
3/18: Friday. In the afternoon, a science talk on The Lifebox, the Seashell and the Soul. Here's a preliminary Power Point of the science talk. And from 4 – 5, a panel on "The Transrealist Writers" with Gary Wolfe, Damien Broderick, Peter Straub, John Clute, Kelly Link and John Crowley. In connection with this topic, see my Transrealist Manifesto from the early 1980s.
3/19: Saturday. 10:30 – 11:30, panel on "Cyberpunk and Humanism" with Jon Courtenay Grimwood, Kathleen Ann Goonan, Brian Aldiss, and David Hartwell. And 1 – 2, a reading from Frek and the Elixir.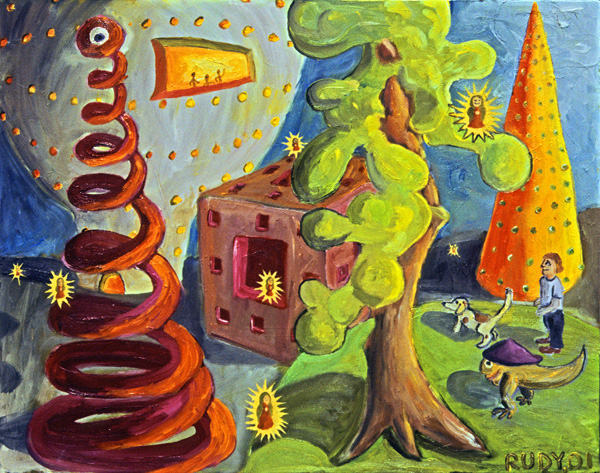 3/20: Sunday. Go to the beach.