Exciting to look out the window and see a big clock. About as far as the 20th Century got in terms of computation displays.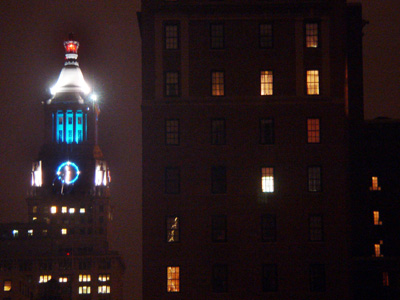 I met with John Oakes, editor for The Lifebox, the Seashell, and the Soul for Thunder's Mouth Press. He's feeling optimistic about the book, which is good. We went out to lunch and John proudly showed me a secret mid-block passageway from 17th St. to 18th St. Kind of a Matrix zone in there.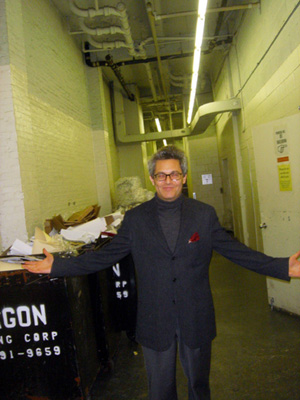 I hit Times Square for old times sake. No ghosts of Burroughs and Hunke, or even of Eddie and Rudy. Instead they have, excuse me, a Drug Enforcement Agency Museum? A Bubba Gump Shrimp Co. restaurant? A Toys R Us?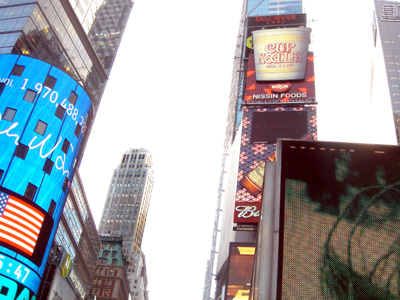 The most colorful new building was the Westin Hotel, complete with a giant lava lamp.