Still in NYC. In a disturbing development, they're auctioning off the contents of our hotel. Came and took the pictures off the walls yesterday.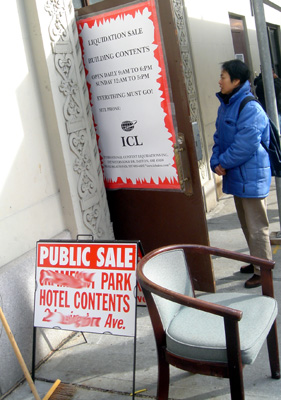 But we've got a nice view, while it lasts. Sunny for the first time today. The view outside was so New York, so forever 1930s, like a beloved childen's book.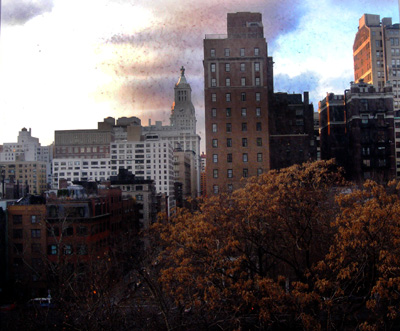 I made the dialy bagel and Starbuck's run. Amazing to look down an avenue and see the most beautiful skycraper in the world, the Chrysler Building.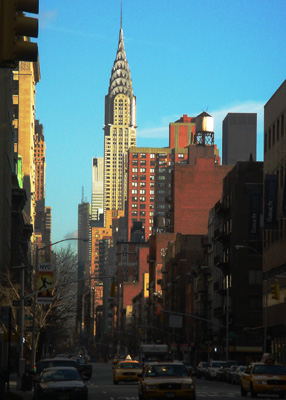 We walked through Central Park, and Georgia took my picture sitting where my hero Martin Gardner sat for the cover photo on his Annotated Alice in Wonderland about fifty years ago.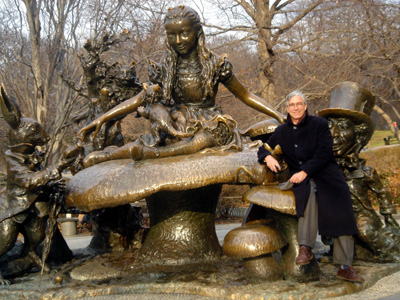 Also on view, the Angel Bethesda, as seen in Angels in America, the best movie I saw on DVD last year. Maybe angels have a time dimension perpendicular to ours.