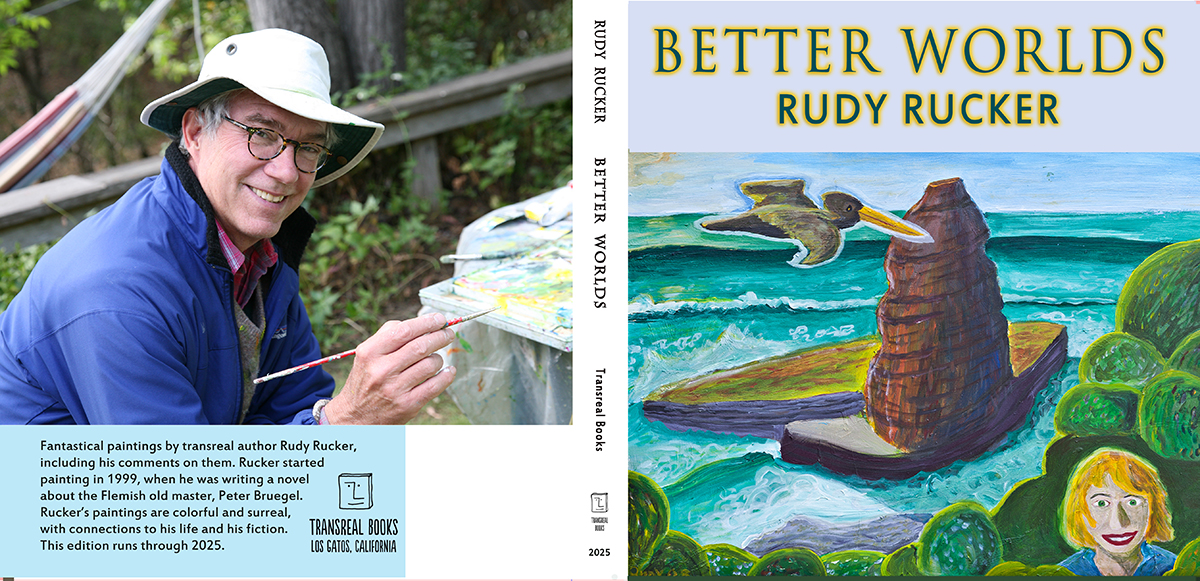 ---
Print Paperback
Better Worlds: Paintings by Rudy Rucker
Color Paperback, 306 pages. October, 2022 edition.
Buy from Amazon
235 fantastical paintings by transreal cyberpunk author Rudy Rucker, including his notes on them. This edition was updated in October, 2022. Rucker took up painting twenty years ago, when he was writing a novel about Peter Bruegel---and he's been at it ever since. Rucker's paintings are colorful and surreal, many with connections to his novels.
---
Online Versions
Free online PDF version of the 2022 edition of the entire book Better Worlds, with illos, and with notes at the back. It's medium mesultion, about 50 Meg, so it takes a minute to appear on your screen. Read online or download for later.
Read the Notes section of the book online on the Rudy's Paintings page, which also has info on purchasing the paintings..