Better Worlds: Paintings by Rudy Rucker
---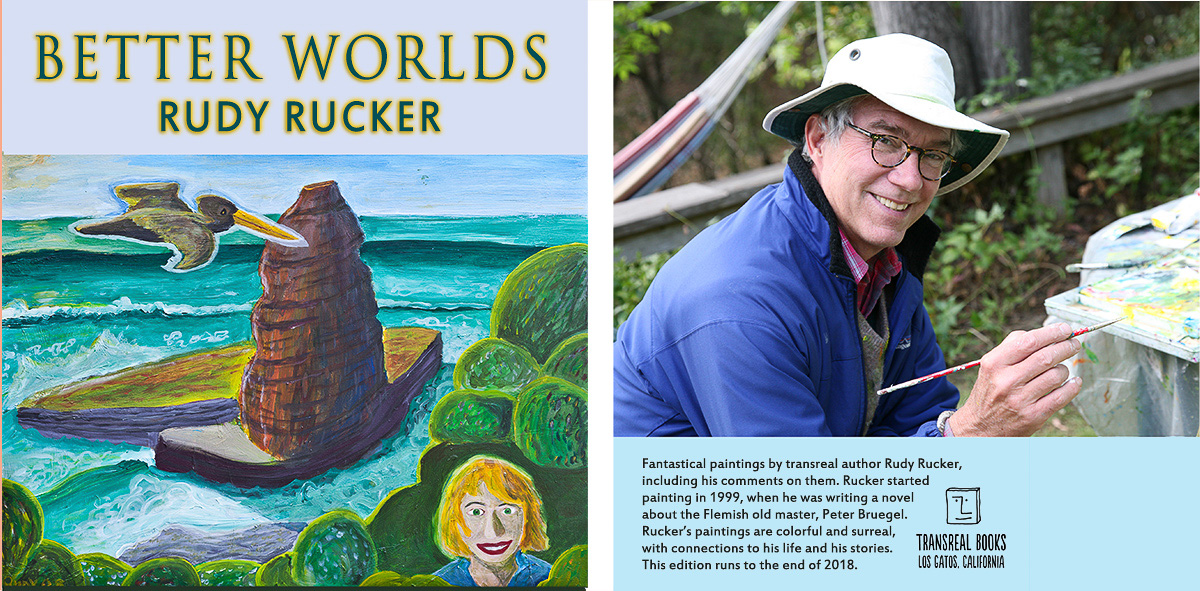 ---
Paperback.
Better Worlds: Paintings by Rudy Rucker
Color Paperback, 202 pages. Jan, 2019 edition.
List price is $29, actual price may be lower.
Buy from Amazon or in the Borderlands Books store on Valencia St., SF..
A hundred and sixty-five fantastical paintings by science fiction master Rudy Rucker, including his notes on them. This edition was newly updated in January, 2019. Rucker took up painting in nearly twenty years ago, when he was writing a novel about Peter Bruegel---and he's been at it ever since. Rucker's paintings are colorful and surreal, many with connections to his science-fiction novels. See Rucker's Paintings page for further information.
---
Free Catalog.
The free online PDF catalog of the paintings contains small images of the piantings and text notes on them. And of course you can see larger images on the Paintings page.
---
.