I organized a reading as part of Lit Crawl in San Francisco on Saturday, October 18, 2014, from 8:30 to 9:30 at Haus Coffee, on 24th Street near Folsom. Many thanks to Erica of Haus Coffee who helped us settle in.
Our session was called FLURB: Dark Lords of Cyberpunk, and was also listed as session #97: FLURB: Astonishing Misfits. Here's the official Lit Crawl schedule and map.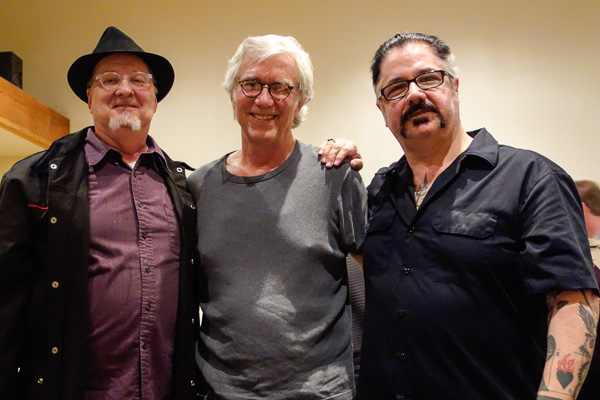 The readers were me, Richard Kadrey, and John Shirley. We're all cyberpunks, and we all published stories in the Flurb webzine that I edited and published through 14 issues a few years back. Samples of our work in Flurb are my "Tangier Routines,", Kadrey's "Trembling Blue Stars," and Shirley's "Bitters."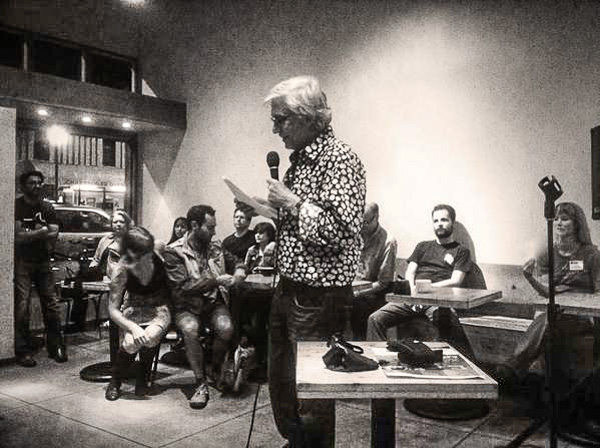 [Photo by Wongoon Cha, whose story "Procrastination" was in Flurb as well.]
I read a San Francisco B-movie-type story called "The Attack of the Giant Ants."
Richard read "Surfing the Khumbu," about a cyberpunk woman who brings down satellites with her mind…and gets high off this. You can find this story online in Infinite Matrix.
John read the Flurb story "Bitters" mentioned above—it's about a guy who eats brains to get high.
Here is a podcast of my reading, about fifteen minutes long. And here's the Rudy Rucker Podcasts station:

"The Attack of the Giant Ants" is scheduled to appear in print on the webzine Motherboard this month. It was inspired the Blondie song of the same name, and by the vintage movie, Them. Thanks, by the way, to editor Claire Evans for help in bringing the story to a level of full gloss.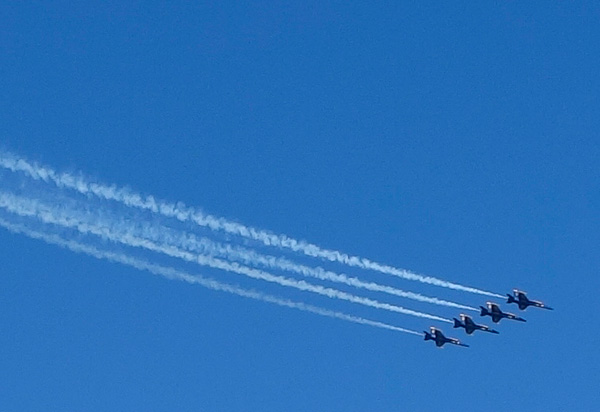 Richard Kadrey read a second story as well, a horror tale about a serial killer who's propitiating an Egyptian god.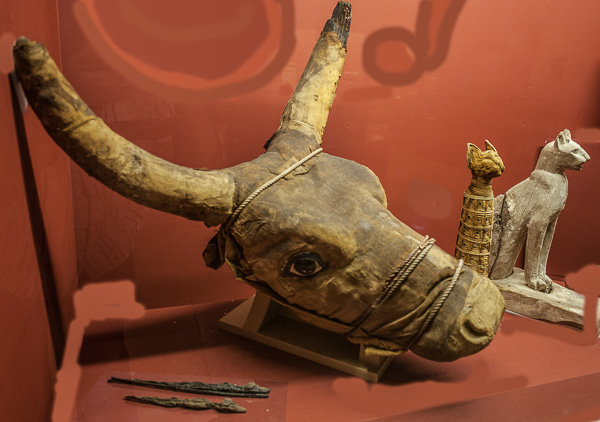 John Shirley's bravura reading / performance was ill, sick, and wondrous.
Many thanks to the enthusiastic listeners who turned out and tuned in. After the readings, they could only formulate one question: "What were you guys like as kids?"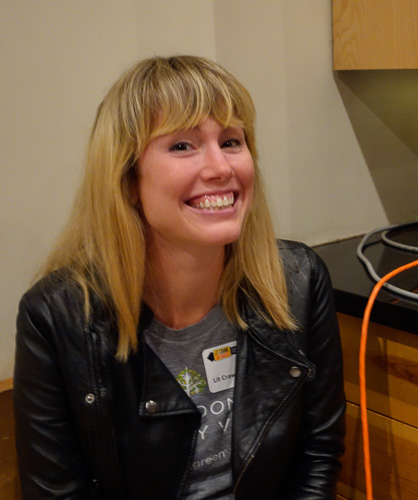 And a closing thanks to the cute and very California-girl Laurie from Lit Crawl who helped coordinate the event.