*Two new books out in ebook and paperback today!
* Transreal Trilogy and All The Visions.
*Click the cover images below to visit the book pages.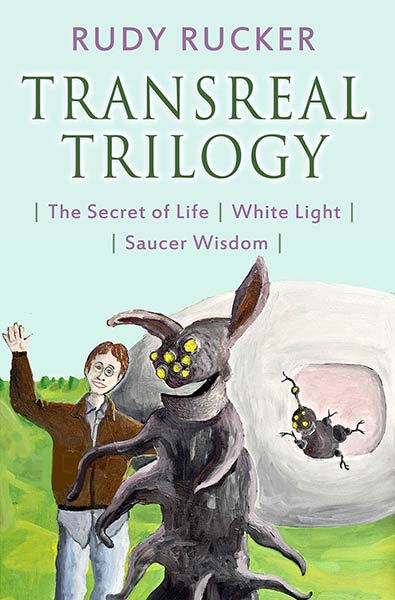 Transreal Trilogy book page.
Transreal Trilogy includes three of my "transreal" novels, that is, SF about my own life.
* The Secret of Life: A 60s college student learns he's a saucer alien.
* White Light: A hipster math professor travels to the afterworld.
* Saucer Wisdom: A troubled author tries to write about alien abductions.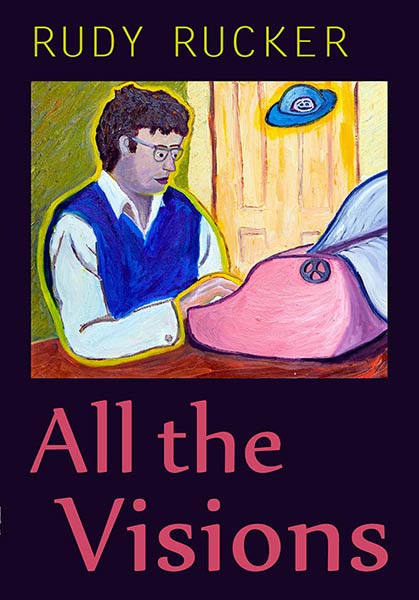 All The Visions book page.
All the Visions is a short autobiographical novel that I wrote in 1983. Wanting to emulate Jack Kerouac's composition of On the Road, I typed All the Visions on an 80-foot scroll of paper instead of using separate sheets. The book describes the adventures of Conrad Bunger: mathematician, writer, seeker, rebel, freak.
Browse Transreal Trilogy and All The Visions for free on their book pages.
Buy the books at Transreal Books.
Many thanks to the 170 people who backed this publication project on Kickstarter.
It's a new world in publishing.
And I'm still rockin'.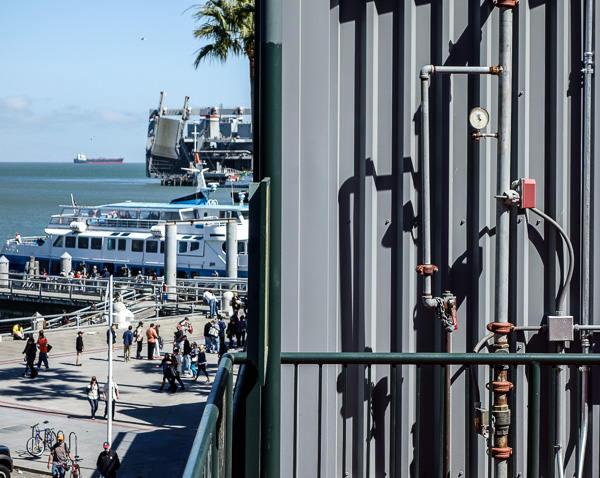 The mystery tour is now boarding.