I'm still guestblogging over at Boing Boing this week (check their guestblog archives). I couldn't use the following post because Boing blogger David Pescowitz beat me to the topic. But I thought I'd post my version here anyway.
Transpop hotrod artist (and demonic blogger) COOP has a show opening Friday at the Corey Helford Gallery in Culver City, CA.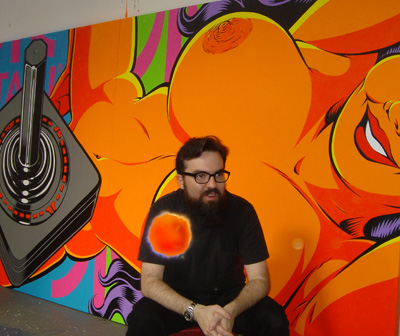 Above is a photo I took of the Master when I visited his studio in April, 2006, , while he was painting one of the new works for this show. As my readers already noted, the photo includes an alien floater artifact in the foreground.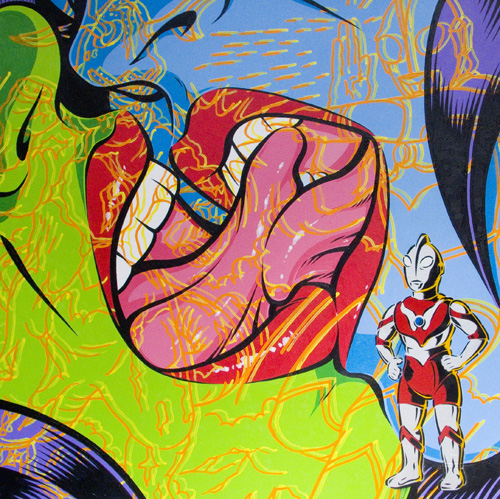 Above is a kiss painting from the show. The gallery has a preview link where you can view and purchase some of the works in advance.
Go git 'em, COOP!