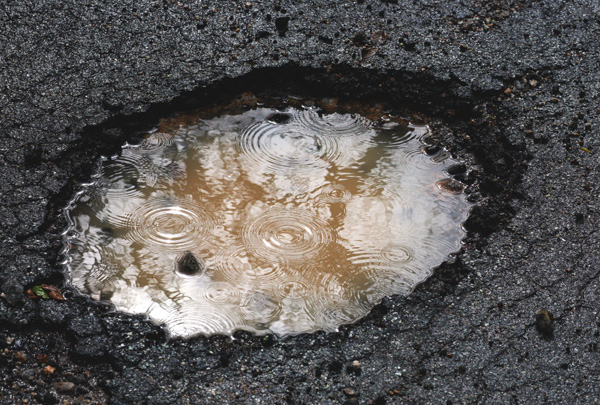 It rained about five inches last week—what we call a storm in California. I love to see water do its thing. So much beauty, all there for free, gone in a moment.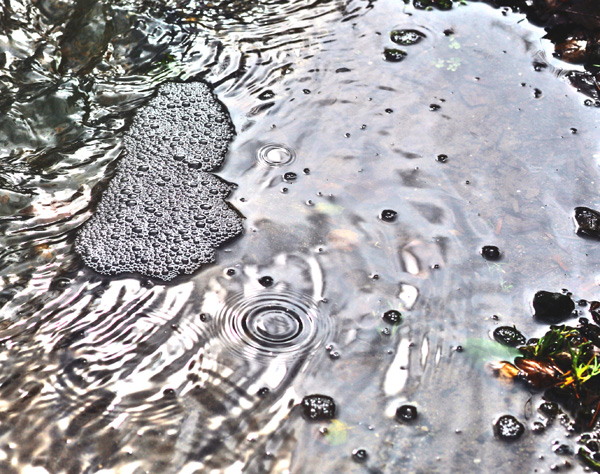 I have a couple of new links today. My young friend Brendan Byrne has started an ezine called The Orphan with a couple of his pals. It's a zine for fragmentary stories or articles that are somehow fated never to see formal publication. I contributed a piece called "Catalog Notes for the Secession," involving some catalog copy that an artist asked me to write for him…and then changed his mind about using.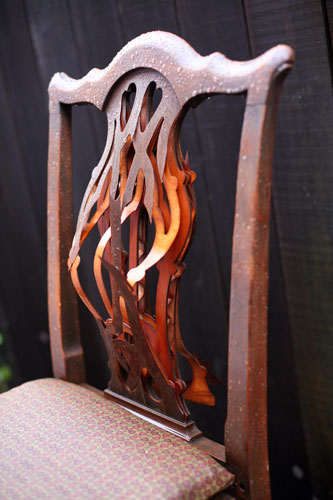 My other link is to an interview with me on a website called Self-Publishing Review. I did self-publish my art book Better Worlds last month. And with POD (print on demand) and ebooks coming on stronger all the time, you really have to wonder what publishing really means anymore.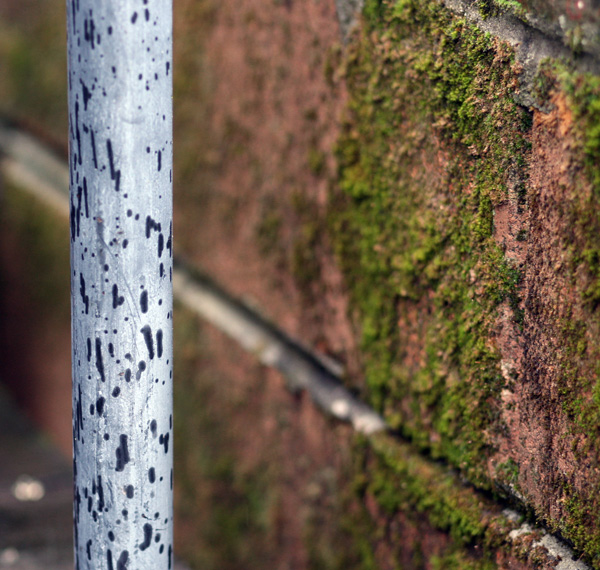 You can read my interview at that site, but I will quote one riff here that I thought was funny. I wrote this in the context of me discussing why you'd bother to use a publisher at all if, at some future time, all a publisher was going to do was to produce POD and ebook versions of your work—as opposed to distributing paper copies in bulk. Even though you can do this yourself, a publisher can still provide an advance and a modicum of promotion.
Re: promotion, for mid-list writers like me, promotional media advertising isn't really a factor. My publishers mention each of my novels in a multi-book ad in the SF trade zine Locus, and that's about it. But they do send out review copies. Of course a self-publisher can send out ebook review copies for no cost—but this is really a mass spam ad. And reviewers are, of necessity, adept at ignoring spam. Having a commercial publisher lends credibility. That is, if my book comes out under the aegis of a familiar publisher, people feel assured that the work is of professional quality—as opposed to being the maunderings of a senile madman.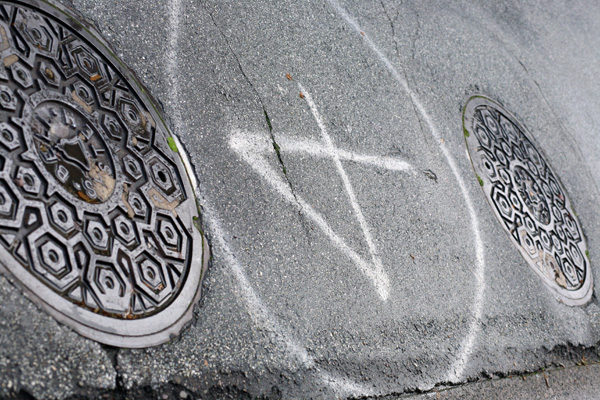 Would that work as a memoir title? The Maunderings of a Senile Madman. No, no, that wouldn't be a wise move.
Something I didn't explicitly say in my interview, by the way, is that blogging is, in and of itself, already a form of self-publishing. Maybe we're going to slowly let go of the notion that to "publish" something is to have it pass through the hands of an office in a skyscraper in a big city. Maybe publishing doesn't really have an unbreakable connection with commerce. Maybe it's like rain, your words and images pelting down on the world, sending out their little circles and fading away.
Oh, one other thing I forgot to mention in my interview is that it costs nothing, that is $0, to make your book available in POD on Lulu…they make their money by taking a small cut of each POD copy they sell. For $100, Lulu will get you an official book barcode and have the book listed on Amazon…but I think you can actually to this yourself for less. The point is: self-publishers no longer need to hand over thousands or tens of thousands of dollars to predatory vanity presses…even though there are POD publishers who still try to follow the old vanity press model of selling their authors multiple "editing, distribution, and promotion" packages.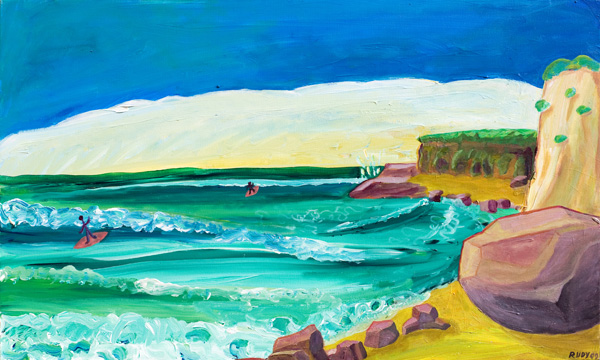 I finished my lastest painting, Four Mile Beach. Painting number 50! I was out there en plein air on the last day before the storm moved in. The waves came out well—I did that part in under an hour, right there on the beach. I reworked the cliffs and rocks at home. I like this picture a lot. Sometimes the easy ones are the best. Click here to see a larger version of this painting.