I'm back to thinking about a novel called Jim and the Flims. I see two races—the somewhat ethereal flims and our race, which they call, let us say fatsies. And the worlds are Flimsy and Fatland.
How do they fit together topologically? I think we'll suppose that they share the same time axis. How about the space?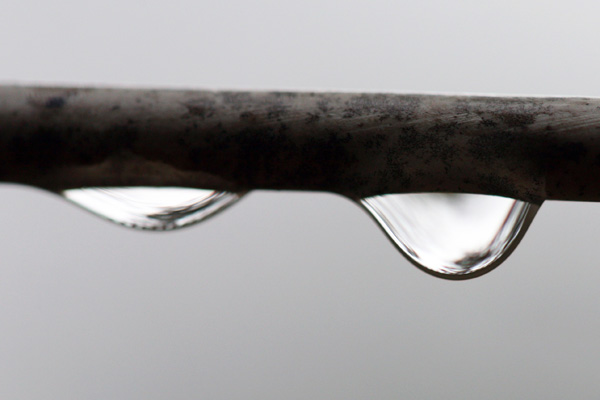 The obvious idea is to use parallel branes like in Postsingular. But, just to change things a bit, one might suppose that the two branes are like the two sides of a sheet of paper, or the two sides of a wooden board.
An related alternative would be some notion of inside-out. If we simply wrap the sheet of paper into a sphere, we get a balloon with a picture on the outside and a picture on the inside. But maybe somehow there is a "balloon" for each atom. You go from one world to the other by turning each of your atoms inside out.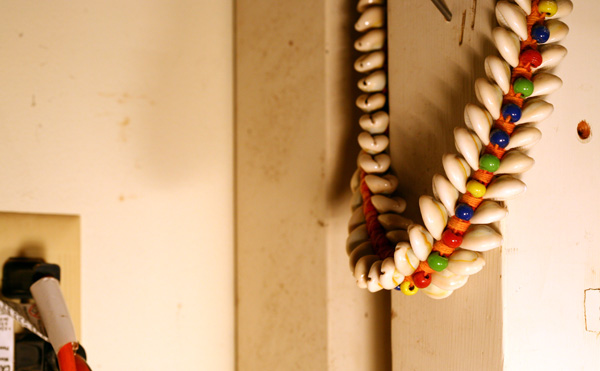 For the moment let's stick with the sheet with two sides—or, more accurately, a hypersheet bounded by a pair of three-dimensional hyperplanes: Flimsy and Fatland. How do you get from one to the other?
I suppose you tunnel through. If we do this abruptly, then it's a matter of making a right-angle turn into the fourth dimension, drilling through the bulk, and then making another right turn to get back into the other universe. But I'd like to see a more gradual transition, something more along the lines of Sheckley's "The Altar" , which I posted about last week.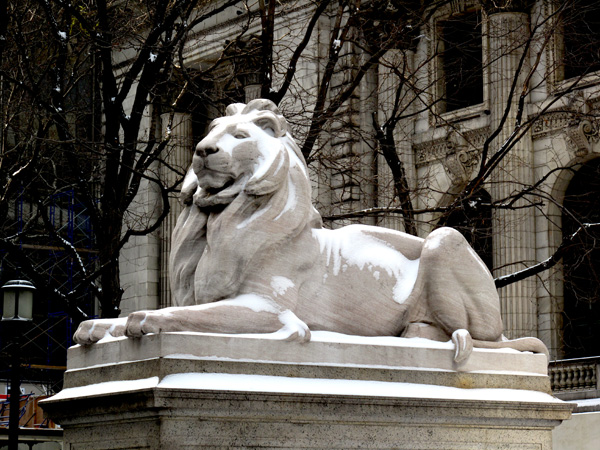 I suppose there could be a sloping tunnel that leads through the bulk, and when you ease into it, you can see the source universe in certain directions and the target universe in the other directions. The tunnel might be quite short—more like a doorway or a portal—so that you don't have a lengthy zone of darkness in between the worlds. I used a portal of this kind in Mathematicians in Love.
In order to require the back-and-forth thither-and-yon bumbling of the "Altar" approach, we might suppose that our space is rucked up and folded over, so that the tunnel's mouth can only be reached by going along a certain path. I think of a process like scraping away paint—you go back and forth past a certain alleyway, and each time you pass, the alley looks a little different, and finally it leads to Flimsy.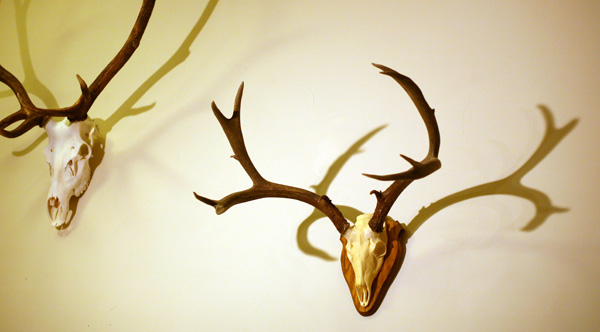 We might suppose that my character Weena came through this tunnel, but that she can't find her way back from our side. My character Jim finds the way for Weena, aided by his dog Arf—he hits on the Sheckleyesque spinor path between worlds
Alternately, I might consider there being a whole range of ways to travel between Fatsy (our world) and Flimsy (Weena's world). I'll display some options in a bulleted list:
The method of moving along an odd path in fashion of Sheckley's "The Altar." For some possibly relevant science, See the Plate Trick entry on Wikipedia, and the one on Orientation Entanglement.

Pushing through a rubbery mirror as in Carroll's Through the Looking Glass.
Drawing a door on a wall and then opening it. This is pretty common, I think it's in, for instance, the movie Pan's Labyrinth.
Walking though a magic door that's hidden in a kind of closet, like in The Lion, the Witch and the Wardrobe. Or through a tunnel in a dungeon. This tunnel/portal/door method is the one I'm most likely to use.

Meditating on a certain pattern, like in my novel Postsingular. This is similar to chanting a spell, in that it involves getting a certain pattern going in your mind.
I see a visual of someone literally turning inside out via a 4D rotation. The two worlds are related like the outside leather and the inside silk of a glove. You turn inside out—ugh—and then you snap over to the other side.

Eating something—like a magic potion, a drug, or matter from the other world.
Clasping a magic amulet, possibly made from alternate world stuff.
Note that these travel methods might apply to different kinds of models as well.
I'm thinking that I feel a little bored with the two brane model. I've used it before. I'd like something spookier, something more fantasy-like. Today I'm leaning towards the notion that the other world in some sense overlays our existing world. The two worlds aren't separate hyperplanes or different locations, they're in the same place. The Land O' Faerie is one and the same as our mundane world, if only we have the eyes to see it.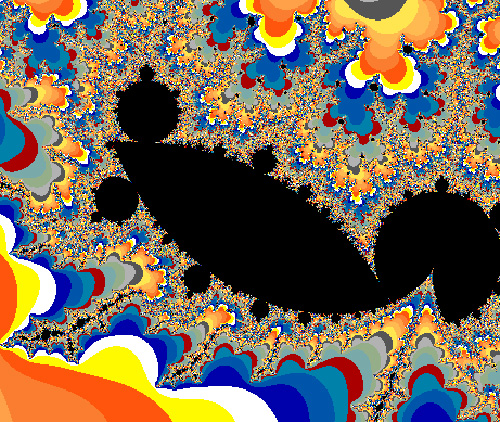 In fantasy novels this kind of thing is simply left unexplained. "The horns of Elfland, faintly blowing…" But, as is my habit, I grope for a scientific model. Suppose that the two overlaid worlds are in some sense at an angle to each other—that is, Flimsy (or the Land O' Faerie) is made of matter particles whose quantum spins are rotated by, let us say, 13.711 degrees. And normally these rotated particles don't interact with ours. They might, come to think of it, be dark matter! In effect, we blinkered mundanes see through polarized sunglasses—which filter out the views of the wondrous.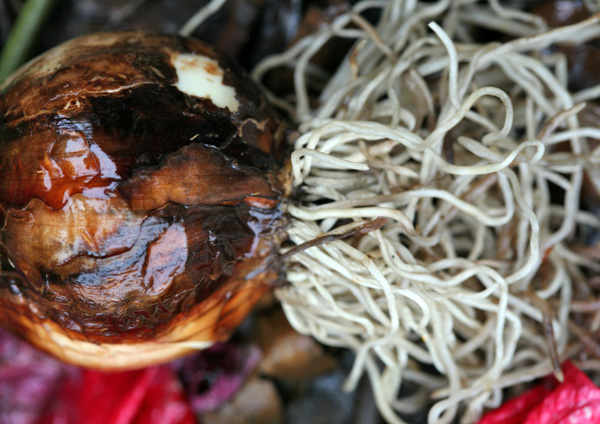 We might also suppose that some cosmic clock is turning, bringing Faerie into full overlap with Main Street. The dark matter spires are gonna be shimmering into view. And already, as harbingers, certain nimble humans and flims can twist and untwist themselves to dart from world to world. Sometimes a half-transformed Flimsy creature will bump against you in the dark—I think of some pony-sized dogs that I call yuels. You don't see anything, but you feel the brush of a yuel's hot flank, and you smell his rancid, meaty breath.
And in the night, the barking of the seals shades into the unearthly baying of the yuels. Rapid footsteps sound on Jim's porch…