We spent a peaceful Father's Day in the back yard. Rudy, Penny and Slug came to visit. We ate out there, read the paper, played Scrabble. No machine noise.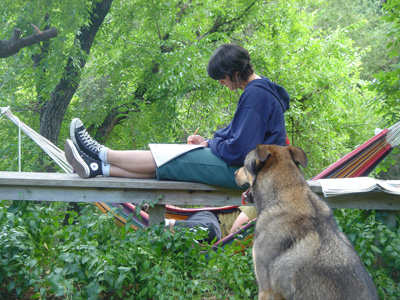 Slug chased a cat up our tree.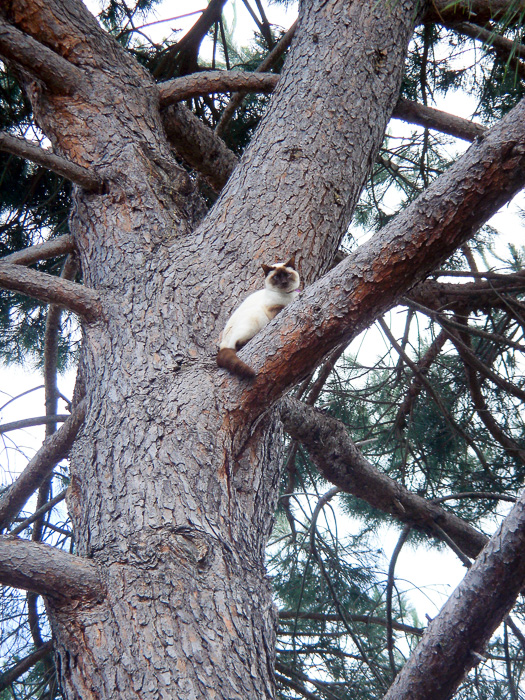 After awhile, I felt sorry for the cat, she was scared and not all that agile. Her eyes were going back and forth like one of those cat clocks. Eventually she made her way down. Good thing the ground was slanting, and cushioned with lots of dead vines. She galloped off down the street.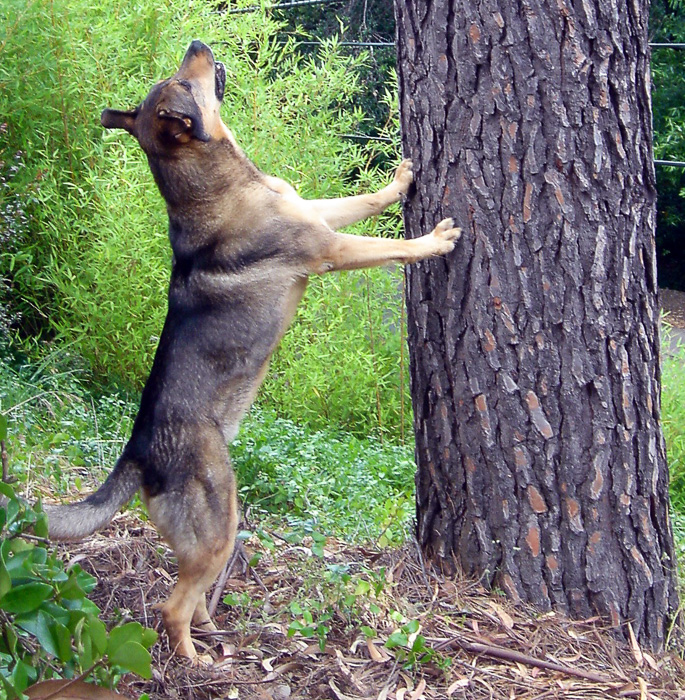 For Father's Day, I got a pig cup and mosquito netting for my hat!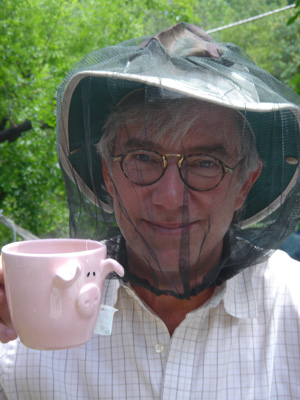 Becoming a father is the best thing I ever did.